2011 Highlights
23 Jan 2012
A new year begins, so for the ninth year in a row, I'm taking a moment to record, reflect, assess, and aim.
Last year, I described 2010 as a landmark year, and it was. Analog, Mild Bunch, Brooklyn Beta, Mapalong, and PHP Advent. Even without factoring in conferences and such, it was a big year.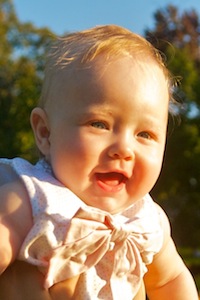 All of 2010's accomplishments seem trivial when compared to 2011, because in May, Tegan was born.
She's eight months old as I write this, and being a father still feels new. Life has changed, and I have a renewed excitement for what lies ahead. I love what I do, and I love where I do it, but I can't wait to get home each night.
If you want to keep up with Tegan, you can follow her on Twitter. Her Twitter account has been a fun way to record life as it happens from her perspective.
Here are a few other highlights of 2011:
Mapalong

Brooklyn Beta

Ideas of March

Conferences

PHP Advent
Finally, here are a few goals for the coming year:
Mapalong

I believe strongly in Mapalong's promise, and 2012 is an important year. We need money to give us the freedom to focus on it and make it a success. We're also working on an iOS app with full mobile support to follow. Once you can take Mapalong with you wherever you go, we'll be a release or two away from opening the doors. I can't wait.

Brooklyn Beta

This is the year Brooklyn Beta becomes more than a conference. We've got some exciting things planned, and if you want to stay informed, please follow @brooklynbeta or subscribe to our newsletter.

Conferences

In 2012, I'm going to speak at a few select events. In February, I'm giving a talk at Boston PHP, my first talk in a year and a half. It's an updated version of my keynote at DPC, where I'll be talking about human behavior and how it impacts everything, even security and other things that developers care about. In March, you'll find me at Greenville Grok. I'm not sure what the rest of the year holds, but I hope to at least make it to Build.

Writing

I want to get back into the rhythm of writing. This not only means blogging more, but it also means writing for other publications from time to time, exposing myself to more diverse audiences and therefore more diverse ideas.

Skills

In 2012, I want to get back to growing professionally, which means acquiring skills. Learning and writing go hand in hand for me, so these two goals fit together nicely.
2011 was a very challenging year. In some ways, a challenge can be its own reward, but here's hoping everyone's hard work in 2011 pays off in 2012. I'm pretty darn excited to see what's around the next corner.