I'm in Montreal this week for PHP Quebec. My first talk, PHP Security Workshop, went really well. I learned from some of the other attendees that I rasmussed the other talks being given at the same time. It's nice to see security getting more and more attention within the PHP community.
I visited St. Joseph's Oratory yesterday: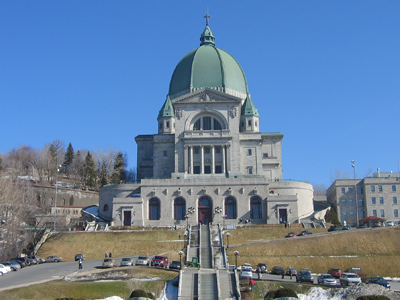 Adam recommends visiting the old city, so I hope to find time to do that as well.
I'm sitting in Ilia's talk right now. He's speaking about web services, and he's using the IPIP protocol in some of his examples. IPIP is Ilia's Proprietary Internet Protocol. :-)