Brain Bulb, The PHP Consultancy
18 Mar 2005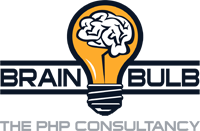 I am very happy to announce the launch of Brain Bulb, a company that I've been planning for over a year. It's purely a PHP consultancy, and this is a reflection of my faith in PHP's promise. While it offers a few services already available elsewhere (development, PHP training, etc.), there are a couple of services that are not so common:
Of course, as PHP continues to grow and mature, you can expect to see more and more of these types of services being offered. I think it's only a matter of time. I hope Brain Bulb can help lead the way.
Thanks to everyone who has helped me reach this point. You know who you are.